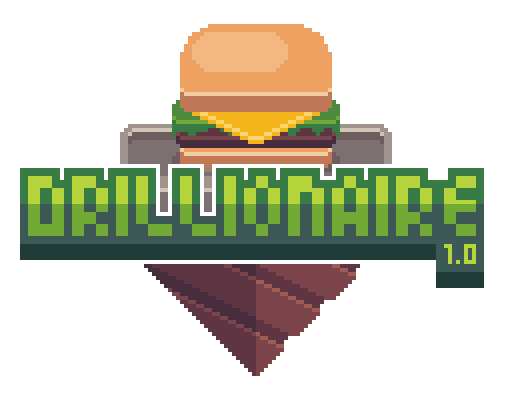 Drillionaire
Town
Town now remember where you are before digging
Mechanics
Moving part be drag and drop directly in the drill builder.
More information about magic spells.
Planting
Ore seed recipe can now be unlocked by collecting required amount of ore/bar.

Legit forgot to add this in the game. 💀💀💀

Default pot amount increase by 1
Bug & Crashes
Fix crash when attacking mole

I confuse the variable name health and hitPoint

Fix contract not recognize new item.

This used to work right? I somehow remove the code that do that for some reason.
Misc.
Brass ore/bar changed name to bronze ore/bar
Update contract guide
Fix consumable item can be use infinitely.
Files
Drillionaire WIN.zip
12 MB
May 20, 2022
Drillionaire.zip
Play in browser
May 20, 2022