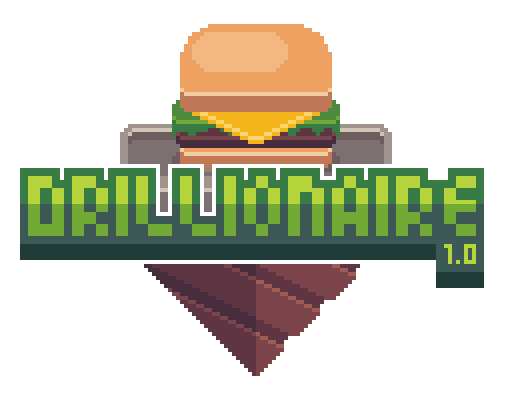 Drillionaire
Well hi everyone, MakhamDev here. After I launch another game (Saimai Rd.) now I'm going back and try to add new feature to my past game (before I start a new one) But well… the problem is in the title of this post.
So I'm here to literally ask the player on what do you want to see in the next update. I've already added:
One more drill set (that not so unique, but still)
Cheat menu
And… that's it. So if you have an idea of a new item, gameplay or anything I'd like to hear it from you. I'm not planning to keep updating this game forever, but still this game got like 20 - 50 browser plays everyday (trust me that's a lot) also more from Newgrounds as well.
So leave an idea(s) down below and I may add it to the next update. Thank you very much!
Files
Drillionaire WIN.zip
9 MB
Feb 01, 2022
Drillionaire.zip
Play in browser
Feb 01, 2022