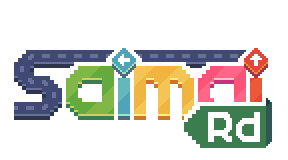 Saimai Rd.
Build road, plan vehicle, and make everyone happy!
You are the owner of Saimai logistic company. Your job is to build transport systems to satisfy everyone needs. Supply the ever-growing city demand with truck, bus, train, boat, and more!
This demo include only the first level with 2 transportation modes. If you like the game, consider add Saimai Rd. to Steam wish list.
Full version contents:
15 levels set in 3 different eras
More vehicles in each era with different stat
More production buildings, resources
Train, plane transport modes
Achievement, leaderboard